WineBase has all sorts of search options that make finding a wine or wines really easy. What search method you use depends very much on the wine you're trying to find.
| | | |
| --- | --- | --- |
| As a last resort you could just use this button | | to list every wine in the cellar or the View - Index Listings - All Wines in Cellar menus. |
But it's probably better to narrow the search by using one of the more popular search option buttons on the WineBar or failing that the dialog that includes them all.
| | | |
| --- | --- | --- |
| | Search and Sort options dialog... | |
In this rather stumpy Index Listing and as it says on the bottom right hand corner of the window Left click to View or Right click to Edit
The click is a mouse click, left and right is which button on the mouse and you click on the wine itself.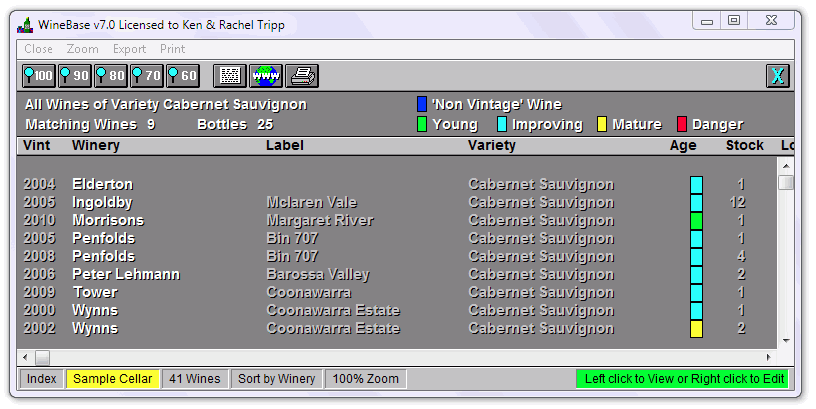 If you Left click on the Vintage for a wine (Vint column) a popup menu will appear offering various options, one of which is Delete this Wine
Warning There is no undo on this, once a wine is deleted it's gone.